Book your FREE NO OBLIGATION
Japanese Knotweed Survey

If you suspect that Japanese knotweed is present on your or near your property, Japanese Knotweed Agency can carry out a Free Japanese knotweed survey using our expert knowledge and year of experience.
ATTENTION ALL PROPERTY OWNERS ACROSS BOLTON!
Have you noticed an infestation of Japanese Knotweed on your property? Did you know that Japanese Knotweed can decrease the market value of your property by 10% upwards, and also it should be noted that having Japanese Knotweed on your property could cause problems such as:
Selling your property
Unable to re-mortgage your property
Not being able to get a mortgage
Get and obtain property insurance
Homeowners and Commercial property owners who live across Bolton need to be made aware that the presence of Japanese Knotweed on your property, or even in close proximity of your property borders can create a legal cause of action in private
JAPANESE KNOTWEED AGENCY ADVICE FROM THE EXPERTS
WHAT IS JAPANESE KNOTWEED?
Native to Eastern Asia Japanese Knotweed (Fallopian Japonica) was originally brought to the UK in the 1850s by German-born Philipp von Siebold as an ornamental garden plant which over time became widespread just about everywhere throughout the country particularly in urban areas and on roadsides, riverbanks, railway tracks, and derelict land. Japanese Knotweed is now the most non-native invasive plant that affects up to 950,000 properties across England and Wales, it is aggressive, destructive and has an exponential growth of around 10-20cm a day, its roots (Rhizomes) can grow downwards up to 3 meter's and one plant can even extend as much as 10 meter's in all directions if left untreated where it can also overwhelm and wipe out current native species however the biggest problem is when the roots of the Japanese Knotweed come in to contact with any building foundations as they can squeeze through even the smallest cracks in the masonry and concrete which then can weaken and damage the integrity of the structure and drainage, this could make the structure unsound.
Japanese Knotweed costs the economy an estimated £166 million per year for treatment and in property devaluations, we urge all homeowners and commercial property owners who live across Bolton that if they want preserve the market value of their property and protect themselves from any legal issues to be more vigilant for any signs of Japanese Knotweed on or around their property and to also check to see if they live in a high-risk area, you can do this by using our live and interactive National Register.
Despite the prospect of Japanese Knotweed having a fearsome reputation for causing structural damage and property devaluation, with professional help it can be dealt with where the damages and the value of the property being largely restored, however if the homeowner or commercial property owner decides to ignore or miss the opportunity in detecting Japanese Knotweed on or around their property it could prove to be a very expensive mistake even legally.
HOW YOU CAN IDENTIFY JAPANESE KNOTWEED
Japanese Knotweed can sometimes be difficult to identify and property owners who live across Bolton must be vigilant, it can change throughout the year and seasons and to make identification easier we have an extensive seasonal gallery which provides information and pictures to assist in the identification, you can also use our free identification service where you can submit some photos to us and our team will be able to check and see if you have Japanese Knotweed.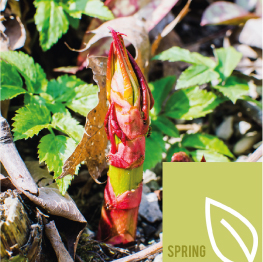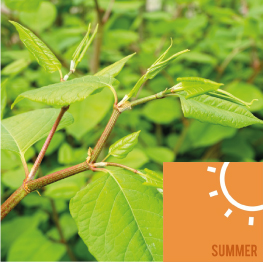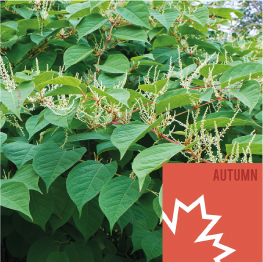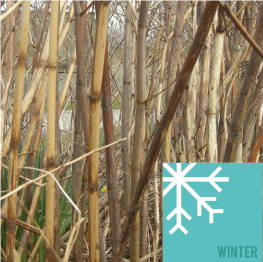 WHAT YOU CAN DO NEXT
If Japanese Knotweed is present on or near your property across Bolton then contact us today, our team of expert staff and surveyors across England and Wales are on hand to help identify and exterminate the Japanese knotweed wherever it appears, you can also email us some photos which would enable us to begin processing your issue within 24 hours. The Japanese Knotweed Agency will be ready to provide a free no-obligation survey so you can find out whether you have an issue with Japanese Knotweed, and what options are available to you, without obligation.
The Japanese Knotweed Agency charges you no fees and will instead refer you to an accredited removal specialist who will provide you with their own quote for the removal. Japanese Knotweed Agency are also on hand to give you all the advice you need around legal matters you may have.
CHECK OUR JAPANESE KNOTWEED
NATIONAL REGISTER
As of today there are over 23,000 unique records in our National Register database
Click below to visit the Japanese Knotweed National Register and check how many sightings have been recorded in your area.
PROTECT YOUR PROPERTY WITH HOMEOWNER JAPANESE KNOTWEED INSURANCE
The Japanese Knotweed Agency is happy to announce that homeowners who are concerned about Japanese Knotweed can now purchase a specialist indemnity policy through our specialist partner insurers. This policy is created with the intention of helping homeowners who may have been affected by Japanese Knotweed on or around their property, or where Japanese Knotweed has not been known on their property but may be prevalent in the local area. This policy may ease the conveyancing process. The policy should give peace of mind by covering the costs of treating and removing any new infestation in addition to preventative insurance-backed measures which will stop the infestation from returning. The policy should also cover any costs that relate to surveys as well as any reparation costs that are caused by the plants damage to your property and legal expenses paid as a result of any claim that is being made against you should Japanese Knotweed appear after policy inception.
You should be made aware that Japanese Knotweed indemnity policies are only available for homeowners where the presence of the plant is not known, or if any treatment has taken place previously to the satisfaction of your mortgage lender. These policies are usually for 5 years and offer valuable protection not only to yourself but also you mortgage lender.
If you would like to know more about the Japanese Knotweed indemnity policies offered, please contact us today where one of the insurance advisors will be happy to assist you
GET A JAPANESE KNOTWEED HOME INSURANCE QUOTE
YOUR FREQUENTLY ASKED QUESTIONS ANSWERED
At the Japanese Knotweed Agency, we receive many questions surrounding Japanese Knotweed so here are some of the common ones that have been
we have been asked.
If you have a specific question that needs answering then check out our Help Centre which has a vast database of questions and answers or if you prefer to talk to an advisor then please don't hesitate to get in touch
CONTACT THE JAPANESE KNOTWEED AGENCY
We made getting in touch with us simple by using any of the methods shown below.
REQUEST FURTHER INFORMATION
Japanese Knotweed Agency will all ways strive to ensure all of our clients receive the best quality prices and services. We take great pride in everything that we do